July 26th, 2009
In 2008, Bulgaria had the lowest price level for goods and services of all 27 EU member states, according to latest Eurostat data.
The most expensive EU countries are Denmark with 141% of the EU average, followed by Ireland (127%), Luxembourg (116%), Sweden (114%), Belgium and France (both 111%).
Bulgaria's consumer prices for goods and services were only 51% of the EU 27 average. Other cheapest EU states are Romania (62%), Lithuania (67%), and Poland (69%).
In the different categories of goods and services, Bulgaria's price levels are lowest in the EU for food and non-alcoholic beverages in 2008 – 67% of the EU 27 average compared to the most highest level – 147% of the average in Denmark.
For cigarettes Romanians paid the least, while smokers in Ireland had to pay dearly.
Clothes are one of the goods, which prices did not vary so much during the period under review. However they were the cheapest in the UK and the most expensive clothes were the ones in Finland.
Again, in the UK electronics could be purchased at a profit, while in Malta they were the most expensive good.
In addition, Bulgaria's prices for restaurants and hotels services were only 40% of the EU average, whereas the highest prices in the Union in this category, Denmark's, are 151% of the EU average.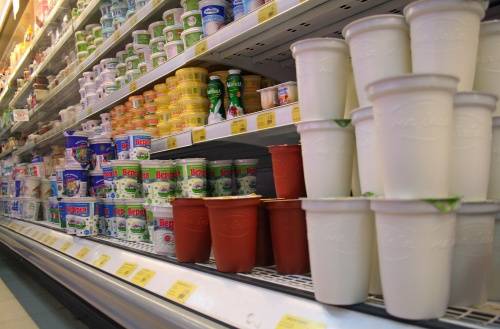 2 Responses to "Bulgaria with Cheapest Consumer Goods and Services in EU 27"
Harry Binkow:


I would like to explore Bulgaria further. I am interested in retiring there, from the USA.

I currently have $1500.00 USD pension monthly, do you have articles that advise monthly expenses?

Thank you.

Harry

Lili Gospodinova:


Dear Harry,

Thank you for contacting Retirement Homes in Bulgaria. You have made a good choice when it comes to searching for a trustworthy relocation advisor and a new friend in Bulgaria.

Bulgaria has everything that anybody who has entered retirement can wish for. The country has many advantages as a retirement destination – from a low cost of living to a peaceful and free of stress living oppose to that of the rest of Europe. Here you can enjoy mountains, rivers, lakes and the Black Sea, friendly, cultured and highly educated people, free of xenophobia and prejudice, fresh and mostly ecologically clean food, inexpensive and quality private and public medical care, a favorable climate that is one of the country's best features and extremely low cost of housing considering that prices for new homes start as low as $96.000 for a freehold.

Mostly recommended is the city of Varna – the third largest city in Bulgaria, an important administrative, regional, industrial, commercial, educational and cultural centre. Varna is known worldwide as the Bulgarian Black sea capital.

Apart from being a beach resort, Varna rivals the great cities of Sofia and Plovdiv, in social life offering all-year-round cultural events, festivals and attractions. The spacious beaches, sea water, together with the mineral water and peloids transform Varna into a centre for healing prophylaxis and recreation.

You may review the following table to get an idea of local costs: http://retirement-homes-bulgaria.com/general-information/bulgaria/cost-of-living/

Should you have further queries, please do not hesitate to contact me.

Kind regards,

Lili Gospodinova
Leave us your question